About Cindi : Trainings and Certifications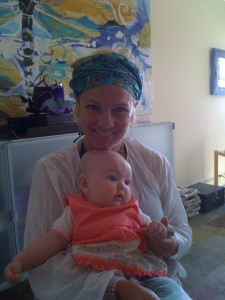 Cindi Cnop is a dedicated birth keeper who has made it her lives work supporting families in their journey through pregnancy , birth and new parenthood.
She is in her 15th year as a Khalsa Way certified prenatal Yoga teacher, and her 8th year as a birth and postpartum doula.
Cindi has supported over 200 couples as a birth doula. She employs many techniques in her support of women in labor including Hypno Birthing, Yoga, breathe awareness, chanting, rebozo, and sound therapy. Cindi is committed to involving the partner in a mother's birthing process with the understanding that they know her best and are most effective in helping her to release, relax, and let go during labor. 
As a postpartum doula Cindi is skilled in caring for new mothers. She is an experienced breastfeeding counselor having completed her training and course work through UCLA in 2013. She also uses traditional methods to care for new mothers including balinese Bekund Belly Wrapping, Ayurvedic cooking and good old fashioned TLC. Her goal in postpartum care is to Mother the mother and shadow her as she cares for her newborn offering guidance and education.
Cindi is continually involved in furthering her knowledge around birth and postpartum care as well as childbirth education. In 2015 She became a Birthing From Within Mentor and loves to teach classes at her home Yoga Sanctuary Altadena.
Certified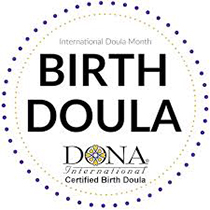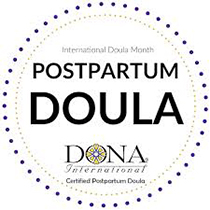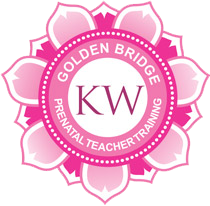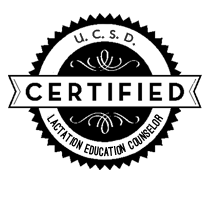 Dona International™ Trained Birth Doula
Dona International™ Trained Postpartum Doula
Hypnobirth™ trained birth Doula
UCSD Certified Lactation Education Counselor
Khalsa Way ™ Certified prenatal Yoga instructor
Red Cross Certified Infant CPR
Birth Matters ~ Seminar with Ina May Gaskin CPM
State of Birth ~ Seminar with Penny Simkin BRN, CAM
Rebozo technique & Comfort Measures ~ Seminar with Naoli Vinaver CPM
Impact of Childhood Sexual Abuse on Pregnancy, Labor and Postpartum ~
Seminar with Phyllis Klaus MFT, LMSW
Infant Massage
Birthing From Within Childbirth Educator and Mentor
---
Fun facts about Cindi:
She was born and raised in Pasadena, California.
She is the youngest of five kids by 2 minutes. (yup, she has a twin sister !) .
She was a nationally ranked ultimate frisbee player (in the '80's no less!)
She lives in Altadena with her toy poodle Ziggy and grows an organic garden.
She has two  fabulous young adult children, Katia 26 and Enzo 23.
"Cindi is truly one of a kind.  The first time I met with her she was like a breath of fresh air.  I knew right away her calm, warm energy and easy going nature was exactly what I needed for this amazing journey." (read more)